February 23 - 24, 2019
10:00 am
Coaldale MB Church
This event has already occurred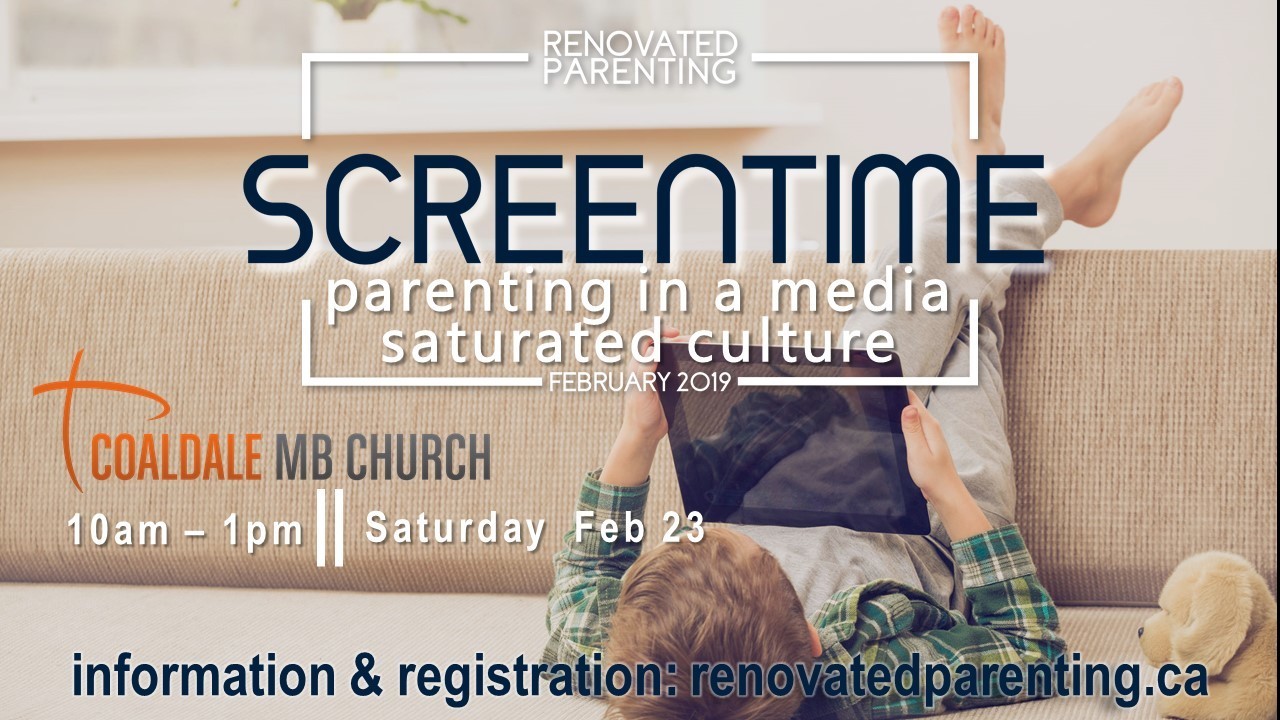 CMBC is hosting ~ RENOVATED PARENTING CONFERENCE~ "SCREEN TIME" Saturday, Feb. 23 ~ 10am-1:00pm.
Who is this conference designed for? Anyone who interacts with children and youth (parents, youth workers, teachers, etc.).
Cost: $20/person ($15 for single parent).
Speaker, Alisha Stobbe, will address how screens impact people of all ages, but her focus will primarily be on young people in two age categories: 5-11 and 12-17.
To REGISTER: http://www.renovatedparenting.ca/register/
Choose Coaldale MB Church from the list of hosting churches. This will take you to Eventbrite to register and purchase your ticket(s). 20% off until Feb 10th